machjas wrote:
Yeah it's definitely do-able, but I don't see the point. Screens are relatively cheap.

Also, with those molex connectors, it takes a little bit of force to connect and remove those 4-pin connectors, so I'd hate to see you accidentally destroy your screen... If you absolutely HAD to do this, I'd recommend using USB rather than molex.
Yeah I was looking around and it was looking like a better idea.
_________________
A life? COOL! Where do I download one of those? ~=]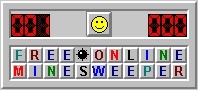 Free Online Minesweeper Game