This board has excellent opportunity for reduction. Without any MAJOR component relocation, the board can be reduced to a 4.5"x3.5" footprint.
Here are the lines one would cut: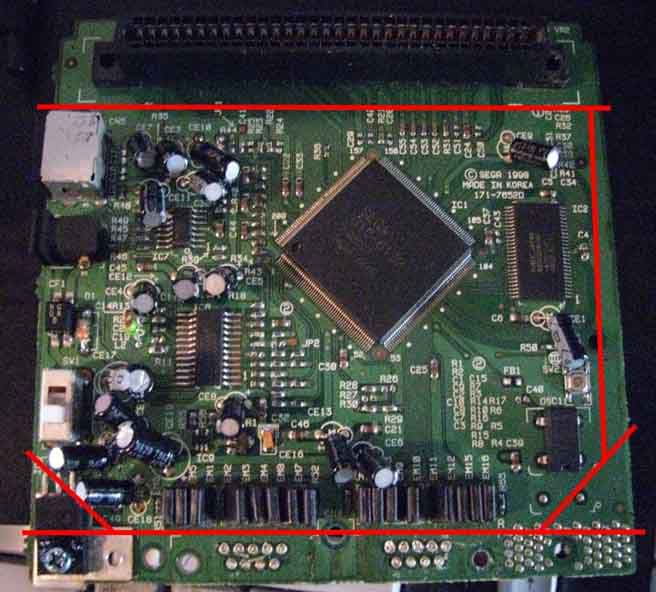 Close-up of the cart connector slot area:
And close-up of the controller port area: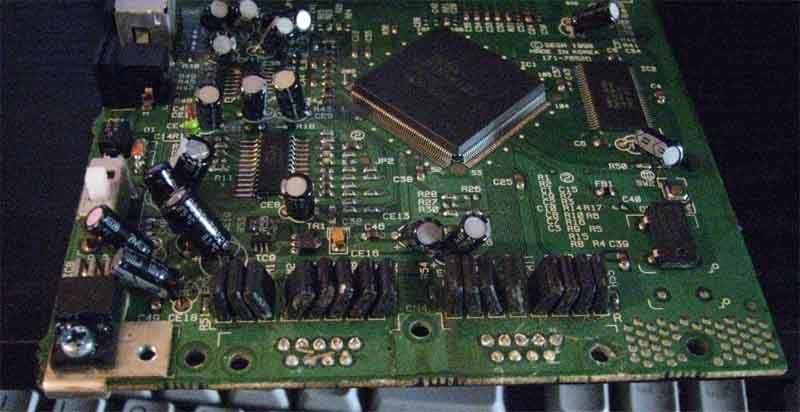 Edit: Oops. Obviously, one would not cut off one of the legs of the regulator when reducing the board size. So ignore my lower-left-corner cut line mistake.