So, I came back from vacation and found that my psone is working again
This will now be my worklog. What I've done so far is desoldered the controller ports and hooked up my audio.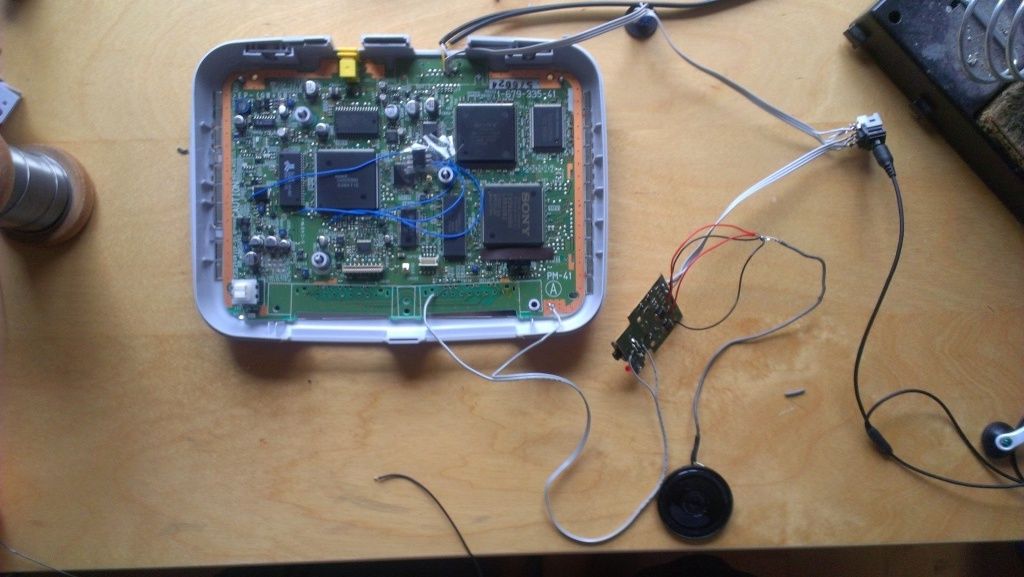 The headphone jack is working and I can change the volume with the pot. However, my amp isn't working
The amp normally runs on 2 AAA batteries but I wired it to 3.4 volts coming from one of the controller ports. I don't think that spot can output enough amperage for my amp?
Is there any better place to get around 3 volts?Can I get audio and video from somewhere else on the board?
I want to trim of a little on the top...
The psone only have two layers, right?
Thanks in advance
Any way, I will try to keep you updated