That's okay, even if that may be true, I'm really over exaggerating about how much amperage is used.
Oh yeah... I also scrapped the old case front. It was too ugly to see the light of day, so I just decided to start fresh with the backup. Here's what I've got done so far: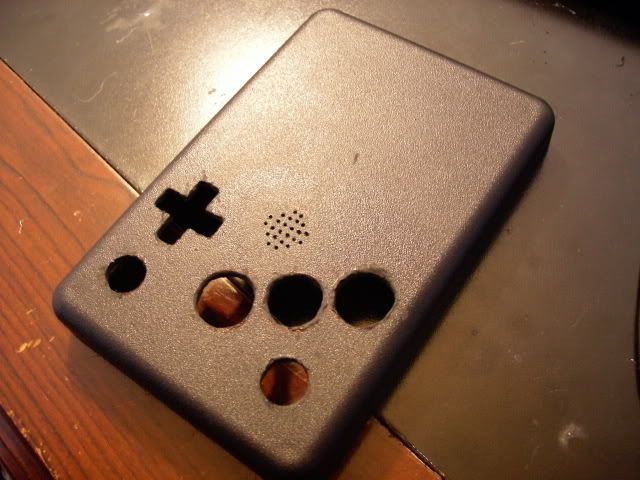 The two holes near the bottom corners will be for the volume knob and the select button.
EDIT: And I believe I will have the cartridges insert gameboy-style, as well. The carts should only stick out about 3mm on each side, This will give me enough room to use better batteries. Either going to be using 4 18650s or two flat li-pos. Probably going to use whatever is cheaper.