Yeah, I really like the sound of a six-button controller, but I know I won't have the room.
My case will probably be somewhere in the ball park fo 4 x 4.5 inches, and about the thickness of two game carts. Depends what I end up doing for batteries, and how I want the cartridge to insert.
What do you guys think? I'll post a mockup of my case in a sec.
The case front, nothing special, but is almost dead-on accurate on what the end result should look like.
This backing is the one I prefer, but it'll end up making a my portable 2 inches thick. It looks the best, but I won't be able to pocket my genesis.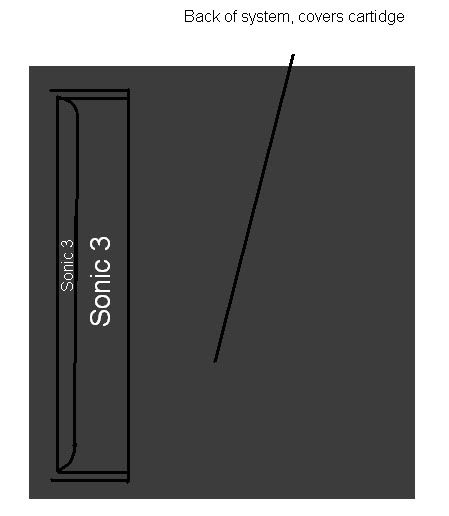 This option makes it about 1.5 inches thick, maybe a bit less, and allows me to put bigger batteries into my portable. I can also pocket it, but not with a game inserted.
I would really like to know what you guys think. I like both, the first backing would look awesome, but I'd need to wear my shoplifter jeans if I wanted to take it with me anywhere. The second one will look okay, but will allow me to double my battery life and allow me to fit it in an jeans pocket.